4.9MM Solid 925 Sterling Silver Men's Italian MIAMI CUBAN Chain, Made in Italy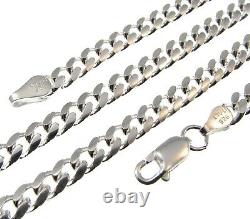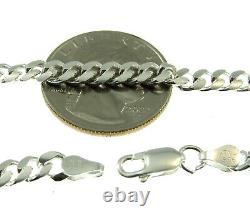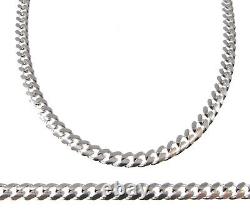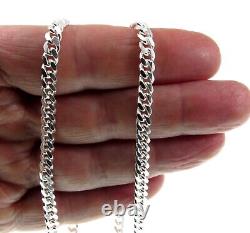 4.9mm Solid 925 Sterling Silver Men's Miami Cuban Link Chain, Bracelet or Necklace. Our Miami Cuban link chains are crafted in Italy with solid, closely spaced links. A quintessential component of hip-hop fashion, these handsome chains are in no way relegated to rappers and celebrities.
One of the hottest trends in mens fashion during the past decade, these Miami Cuban chains are made in Italy of the finest sterling silver, and close with a lobster claw clasp. Check my store for additional widths of this popular chain.
I have included a photograph of the chain next to a quarter for size reference. Pair this chain with one of our sterling silver pendants or wear it by iteself and show your inner renegade! Length: 7 - 24 Inches. Weights: 7=9.7 grams, 8"=11.1 grams, 18"=24.9 grams, 20"=27.8 grams, 22"=30.4 grams, 24=33.7 grams. Country of Origin: Italy (hallmarked Italy). Purity: Solid sterling silver quality stamped. Renegade Jewely has been in business since 1999 with an outstanding record of quality and service. All of our silver and gold jewelry will fire assay in excess of industry standards for purity. All of our gemstones are guaranteed genuine unless otherwise noted as lab created. Thank you so much for your business!

---