Diamond Cut Ombre Black Sterling Silver Necklace One of a Kind Custom Made PC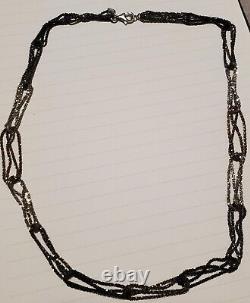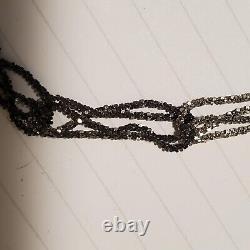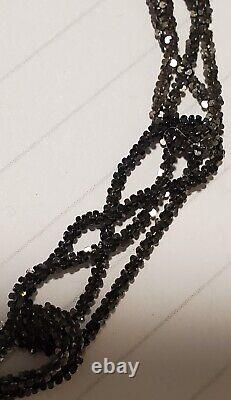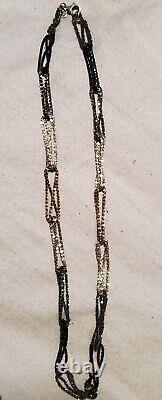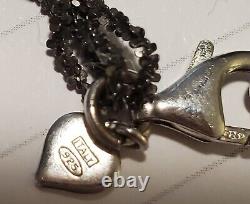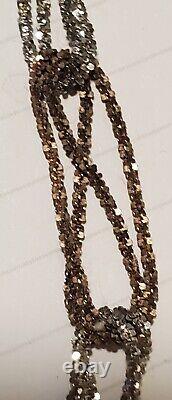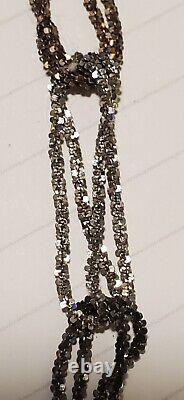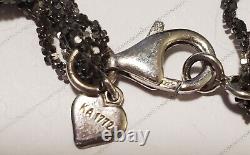 Unique 20 Diamond Cut 4 Tone Shades of Black Sterling Silver Necklace - One of a Kind. Had this made by Ultra Diamonds in Anthem Arizona. Only one I know to exist. 4 shades of black sterling silver used to create "links" in a diamond cut style to form this chain. It is absolutely stunning and goes with everything. Fun, flirty and elegant all at the same time without breaking the bank. Due to my profession can't wear jewelry without chance of breaking, damaging or losing it.
So has basically sat in the safe stored in a tarnish resistant case. Just want someone to enjoy it.
Will include jewelry box and any paperwork I might have regarding it.

---