Sterling Silver Necklace Made from Graduated O Rings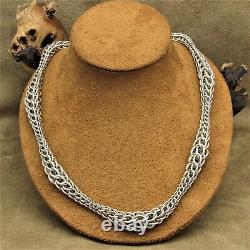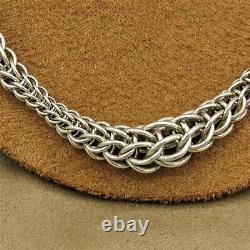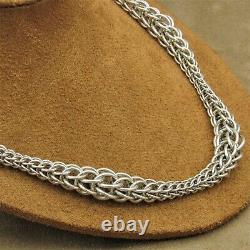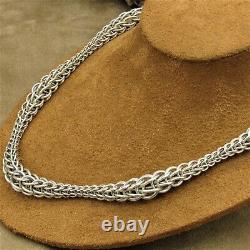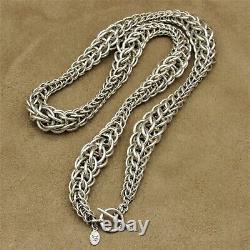 This necklace is made from various sized O rings. Sizes from 5mm to 12 mm were used. There are 7 wide spots in the chain. The total length is 21 1/2.
A toggle clasp was used to finish the necklace. There is an oval tag stamped 925 and SM.

---