Vintage STS Sterling Silver Heavy Solid Double Weave Bracelet Made In Thailand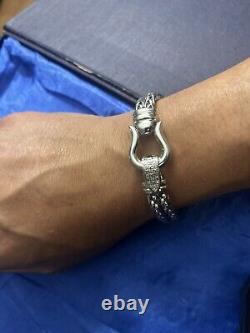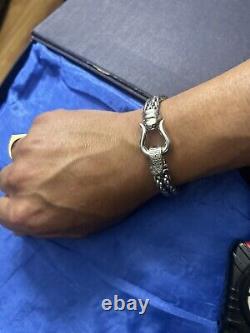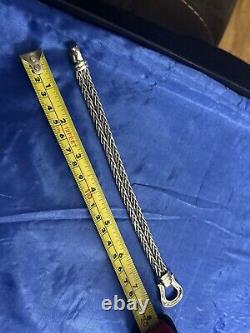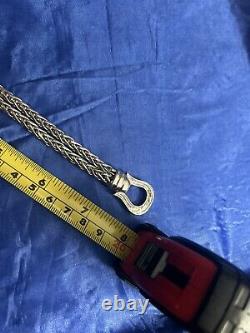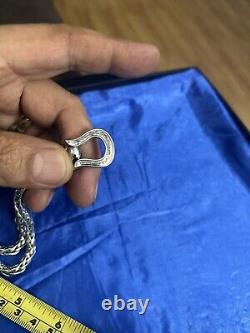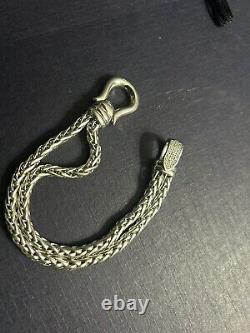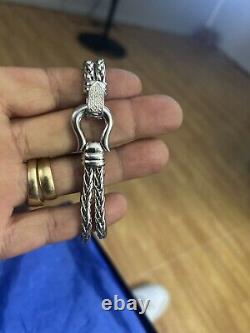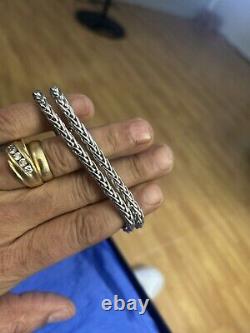 This vintage STS Thailand sterling silver bracelet is a unique piece of jewelry that captures the essence of ethnic style. The bracelet is made of heavy solid double weave chains that create a beautiful texture, and it has a snap closure for easy wearing. The 7.5-inch chain is handmade and signed by the maker, ensuring its authenticity. With its unisex design, this bracelet is perfect for any occasion, whether it's for a Christmas present, graduation gift, anniversary celebration, or birthday surprise. The sterling silver material and Byzantine chain type give it a timeless look, while the absence of any stones makes it a versatile piece that can be worn with any outfit.
Don't miss the chance to own this original, undated piece of jewelry that was made in Thailand.

---